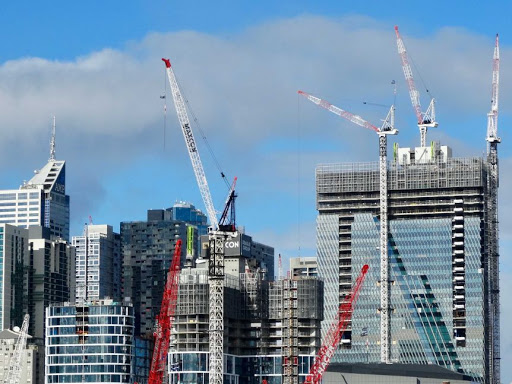 Building & Construction
Our key area in building and construction is helping you protect the work you have already done – we can supply carpet & hardwood floor protection and floor sticky mats.
We also work with companies to supply speciality tapes from masking tapes and cloth tapes to duct tape. Strapping is vital for many building and construction companies and we are a leading supplier of steel, PET or Poly strapping across the state.
Sticky Mats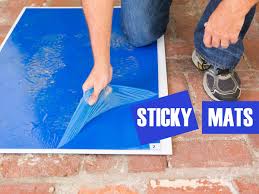 A self adhesive sticky mat that catches dirt and grime from workers boots and shoes. Suitable for industrial, construction and other clean room requirements. An excellent way to protect and contain dirt carried in by shoes and boots.
| Code | Description | Unit |
| --- | --- | --- |
| STICKY MATT 600X900 | Sticky Matt Pad (30 Sheets Per Pad, (10 Pads Ctn) | Carton |
Carpet Protective Film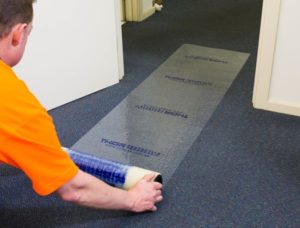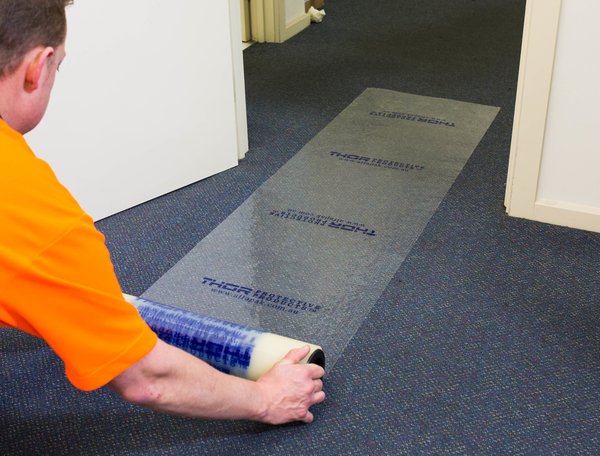 Carpet protective film has a super high adhesive strength and is puncture resistant. The roll is easy and quick both apply and remove. It has a clean release with no residue left behind.
| Code | Description | Unit |
| --- | --- | --- |
| THOR5110-1M | 1m x 200m x 100um Carpet Protective Film | Roll |
Glass Protective Film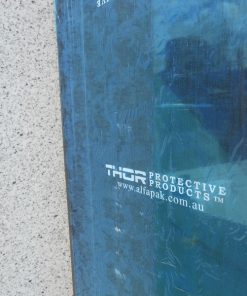 This film offers superior protection against scratches and marking during transport and during the finishing process, such as rendering, over-spray and mortar stains.
Also suitable for stainless steel and granite surfaces.
| Code | Description | Unit |
| --- | --- | --- |
| THOR470-610mm | 610mm x 100m Glass/Window Film Blue 70um | Roll |
Protective Tape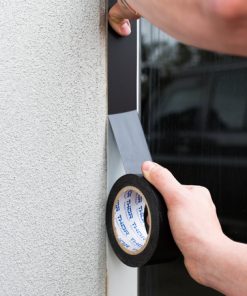 Protective Tape is a PVC film that is environmentally friendly. It contains no lead, mercury or any other harmful chemicals that are commonly found in PVC Tapes.
This film offers superior protection against scratches and tool marks during production, transport and on-site damage such as mortar stains and painting. It offers a high strength, easy release adhesive formulation, this tape will not lift, making it one of the most reliable protection tapes on the market.
| Code | Description | Unit |
| --- | --- | --- |
| THOR6115 | 48mm x 66m Protective Tape (24) | Roll |
Bubble Floor Protection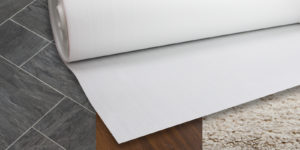 10mm Bubble laminated to foam on the inside and woven poly on the outside. Product offers superior strength where maximum protection is required. Non abrasive foam protects even the most delicate flooring surfaces including timber, tiles, slate, marble and limestone.
Bubble Floor Protection Brochure
| Code | Description | Unit |
| --- | --- | --- |
| PW-PRO | 1.5m x 50m PW PRO Bubble Floor Protection | Roll |
Ask our team how we can help