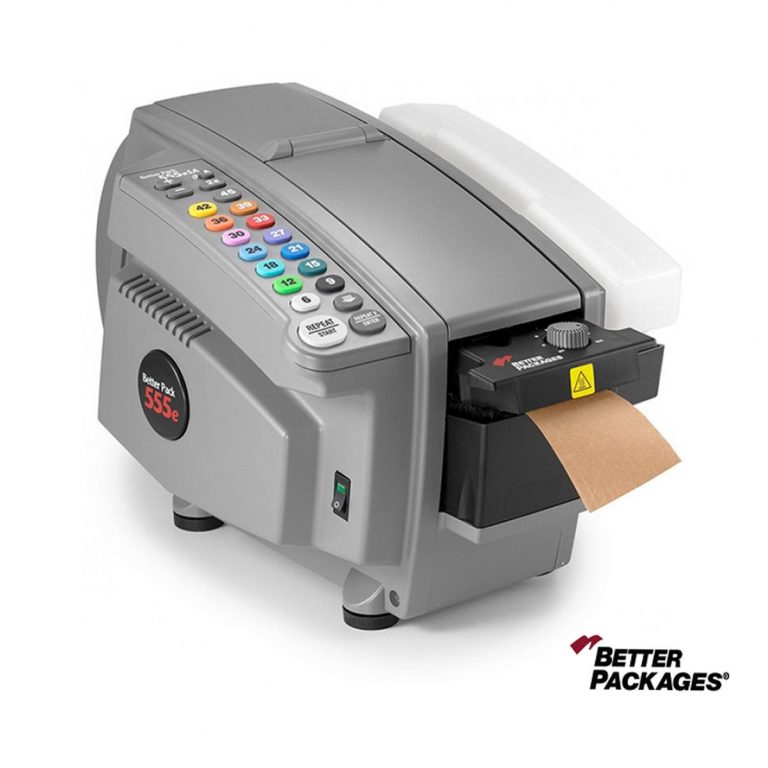 Water Activated Tape Dispensers
Strapmark electric water-activated tape dispensers are made for fast-paced shipping and packaging environments.
Water-activated tape machines are an innovative solution for high volume environments. The Water-activated gummed paper dispenser works using automatic detection of box dimensions, so tape is accurately dispensed for different dimensions without changing settings.
The water activated tape, bonds directly with the carton to provide a superior seal.
In addition gummed paper tape is 100% recyclable and biodegradable.
Watch Video: Water Activated Tape Machine
Brochure:Gummed-Paper-Tape-Dispensers (PDF)