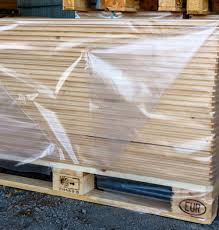 Plastics & Bags
Strapmark stock a large range of high quality sheet plastics, bin liners and pallet top sheets. Sheet plastics are widely used in the timber, building and horticulture industries.
Strapmark also specialise in Poly tube or polyethylene tubing, which is a roll of continuous plastic tubing. It's designed for packing small to medium sized items in office, dispatch or retail environments. Poly tubing is strong, durable and will protect items from dust, dirt, moisture and scratching.
Biax film is also available at Strapmark. Biax film is a material made up of polymer plastic film. When heat is applied to the product it shrinks tightly to seal the product.  Biax film is commonly used as an over wrap on many types of packaging.