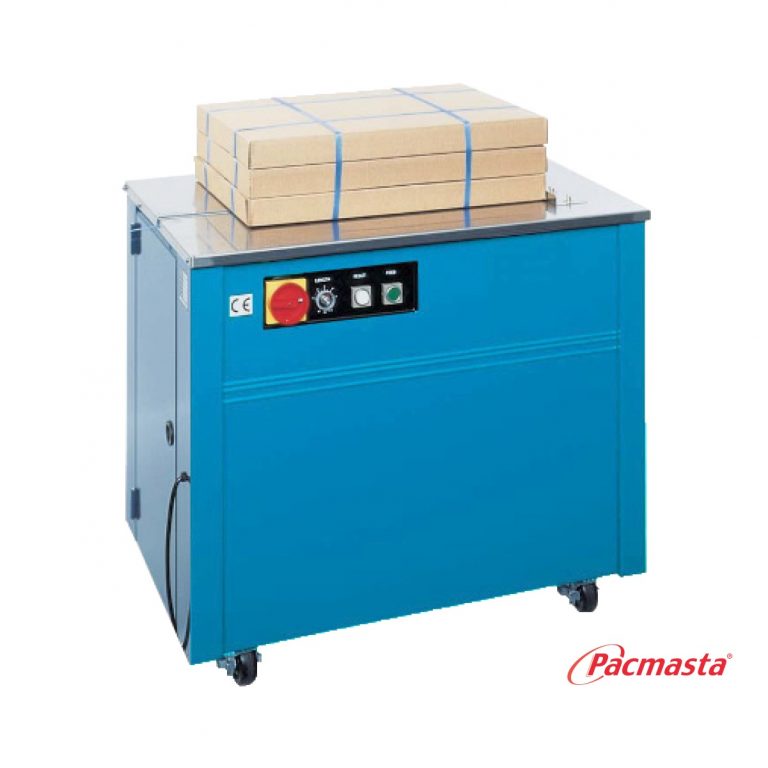 Semi Automatic Strapping Machine
Strapmark has been supplying semi-automatic strapping machines for nearly 40 years. These are a cost-effective and highly reliable solution.
Strapping Machines are used to bundle items together such as cartons using polypropylene strapping. The machine strap is normally blue or clear (white) and comes in 3000m length rolls and has a breaking strain of approximately 100kg. Strapping Machines allow for adjustable tension to put a tight belt around a carton or box. Heat then seals the strap to form a join.
Strapping items together can save you money on freight costs. Many freight companies charge per item they pick up or deliver. As Strapping machines are portable, they can be conveniently moved and positioned to any desired location.
The semi-automatic strapping machine is a simple piece of warehouse equipment that anyone can use. It straps using a quick speed with high efficiency. Simply place your item for strapping onto the table, feed the strap around the item and into the strapping head. The strap then hits a trigger that pulls the strap back in reverse which tensions, heat seals, then cuts the belt. It then feeds the next piece of strap ready for the next item.
Semi Automatic Strapping Machines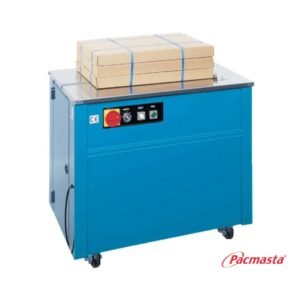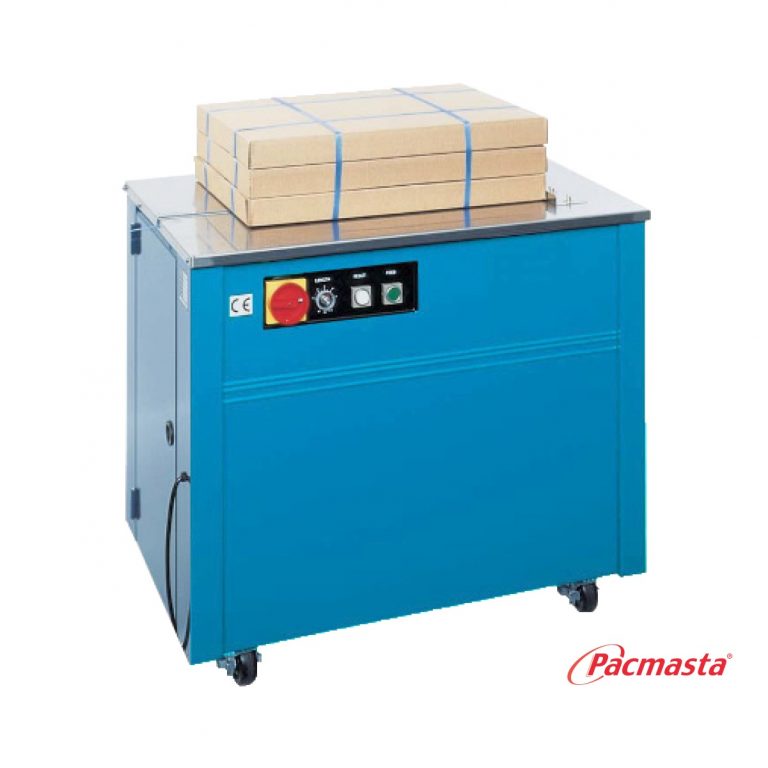 Brochure Semi Automatic Strapping Machine
Strapmark can offer affordable, portable, and compact semi-auto strapping machines. These are designed for general purpose and can meet your various applications.
Features Include:
Portable. This machine is compact and light-weight, enabling easy transportation and only requires a small space for installation.
No Strap Damage. The feed system, strap tensioning device and cams are designed as to eliminate splitting, bending and scratching.
Applicable to Any Shape. The width of the slide table is small, allowing for simple bundling of pipes and irregular shaped objects.
Simple Operation. The free end of the strap appears on the table which can be placed around this article by hand for strapping.
Easy Adjustment. Adjustment for use of any strap in a width up to 15.5 mm can be made by slackening off only four screws.
| Code | Description | Unit |
| --- | --- | --- |
| 894000 | Semi Automatic Strapping Machine | Single |
Ask our team how we can help