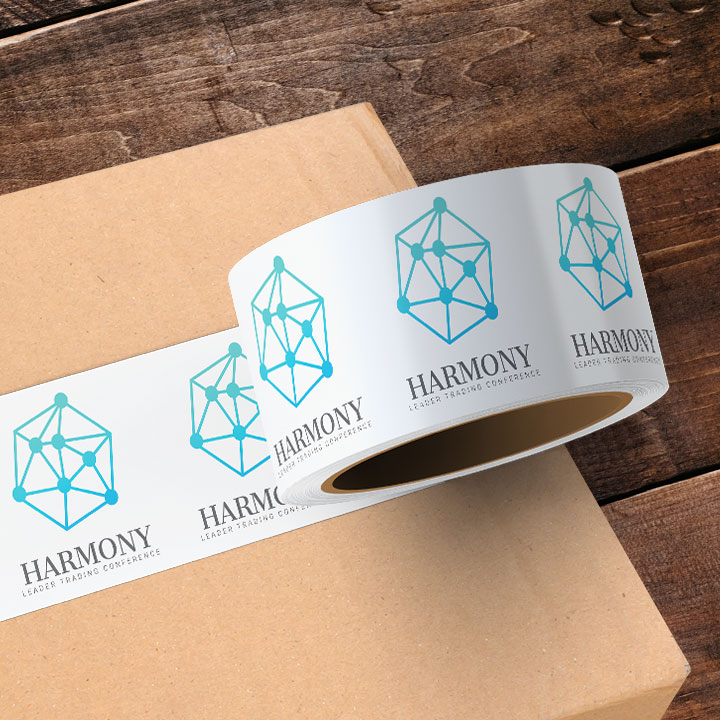 Printed Tapes & Labels
Printed tape is the easy and cost effective way to promote your business and brand your products with your own unique custom printed packaging tape.
Custom Printed tape looks fantastic with your company logo, a promotional message, a website and a phone number. In addition a custom printed tape doubles as a security seal for your cartons, making it easy to identify if a carton has been tampered with.
Printed message tape can be printed in tape 24mm to 144mm wide. We can print on Polypropylene, PVC and machine rolls and can print up to four colours. Printed Kraft Paper Tape is also available.
Strapmark can also arrange custom printed Rip A Labels.
Background colours or tape colours: white, clear red, yellow, green and blue.
Standard printing colours for printed tape: Black, Red, Yellow, Green, Light Blue, Midio Blue, Dark blue, Brown, Purple & Orange.
Colour Match: If colour match is required there may be an additional fee.
Rip A Label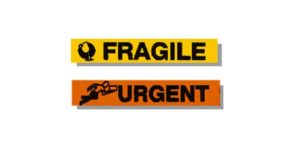 Rip A Labels are a roll of printed tape, specially laminated and perforated to form tear-off, self adhesive, high quality labels that are easy to use.
Rip A Labels are a great alternative to traditional message printed tapes.
A range of standard messages are available e.g. Fragile, Urgent, Repack, Security Seal, Heavy, Top Load Only, This Way Up etc.
In addition custom made Rip A Labels are available, these can also be made in
Choice of many formats, colours and messages
| Code | Description | Unit |
| --- | --- | --- |
| BT288TOPLOAD | 48mm Top Load Only Rip-A-Label Fl/Orange Black | Per Roll |
| BT288HAND | 48mm Handle With Care Rip-A-Label Fl/Orange Black | Per Roll |
| BT288FRAGILE | 48mm Fragile Rip-A-Label Fl/Orange Black Print | Per Roll |
Ask our team how we can help