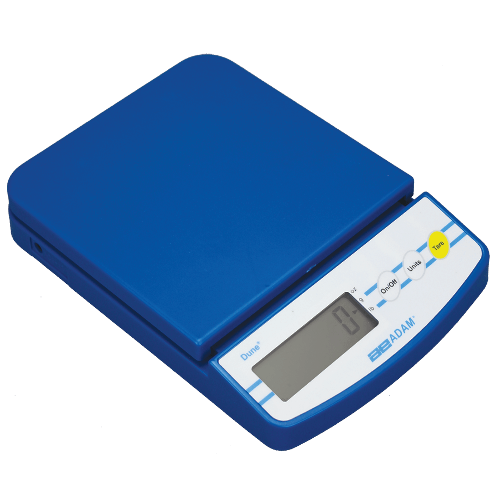 Portable Scales
Strapmark can supply a range of portable scales with varying capacities and readabilities.
Portable Scales have a range of applications in a variety of different settings.
Varnishes & coatings:
Dune balances are often used for mixing paints, varnishes, lubricants and coatings; offering a stable, chemical-resistant weighing pan that is easy to clean down after use.
School Classrooms:
Compact balances are inexpensive weighing machines that are often used in school classroom weighing experiments due to their simplicity, easy operation and durable construction.
General warehouse use:
Portable scales are often used as a quick reference weighing tool by warehouse operatives and can be used to weigh post, products, food and manufacturing parts. The compact, lightweight design of the scale makes it easy to move this balance around between different workbenches and worktops.
Veterinary use:
Vets can use the portable scales for weighing small pets such as rodents, marsupials and reptiles.
Dune Portable Scale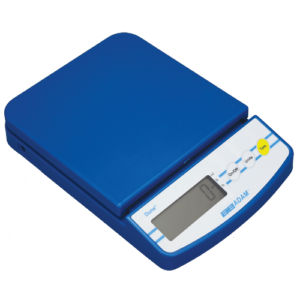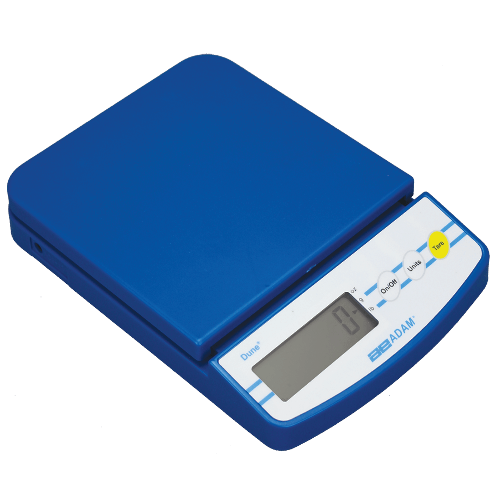 With simple, three-button operation and sturdy plastic construction, the portable Dune compact balance is a smart choice for labs, schools, warehouses, offices, or veterinary facilities.
Dune balances quickly deliver precision readings on a large display, so results are easy to read. A streamlined design makes the Dune lightweight and portable, so it is easy to transport from classrooms to the field. Automatic calibration is performed through the keypad, and the Dune provides indicators for overload and low battery.
Additional models available.
Brochure: Dune Portable Scales
| Code | Description | Unit |
| --- | --- | --- |
| DCT2000 | Dune DCT2000 1g Increment 2000g Capacity | Single |
| DCT5000 | Dune DCT5000 2g Increment 5000g Capacity | Single |
| | | |
| | | |
Ask our team how we can help