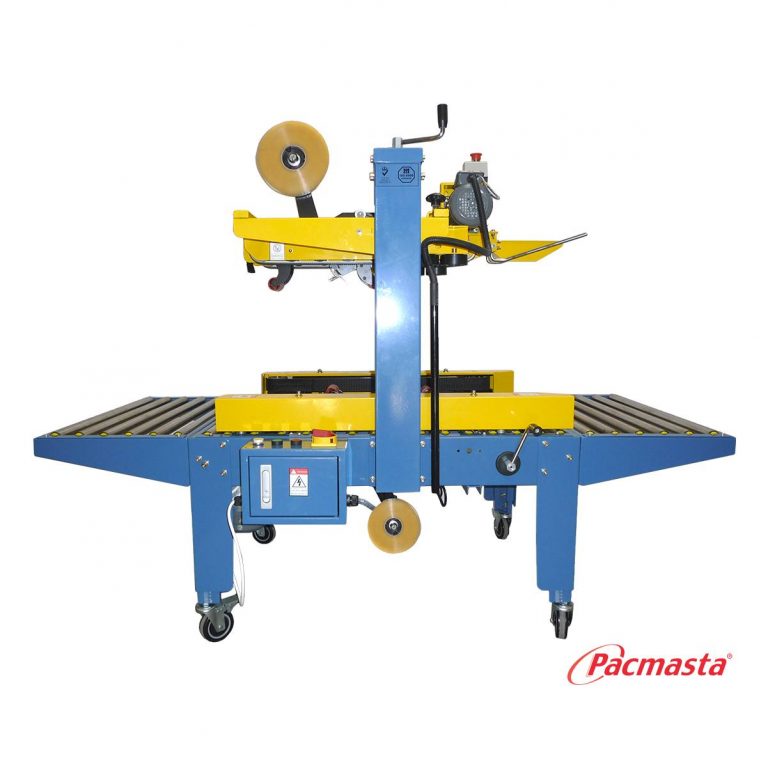 Carton Sealing Machines
Carton sealing machines are a valuable resource for any business using cardboard cartons. Strapmark supply a range of carton sealing machines to meet the specific needs of our customers. Carton sealing machines allow the top and bottom of cartons to be sealed simultaneously and at high speed.
Side Drive Carton Sealing Machine Pacmasta PMCS-100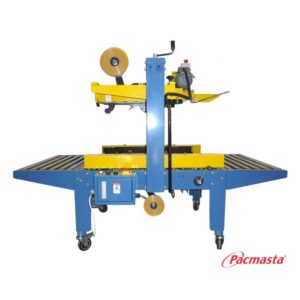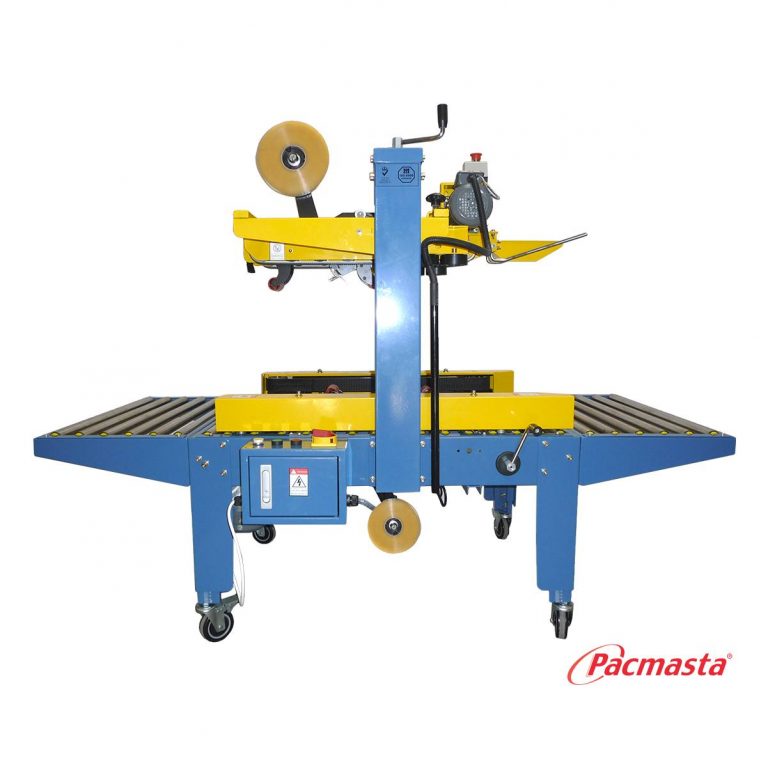 The Pacmasta Carton Sealing Machine is for closing uniform cartons with the same height and width. It is an excellent choice for any business with low to high volume box closing needs. The PMCS-100 Carton Sealing Machine can seal both top and bottom of the carton simultaneously at a fast speed. The box to be sealed is driven by the two side belts through the machine, while rolling dispensers apply the pressure sensitive tape. After the sealed box is discharged, the machine is immediately ready for the next box.
Features Include:
Fast top & bottom taping of all types/sizes of cartons/boxes (Height adjustable)
Easy operation, just push box & release.
Double motor (two side-drive belts), can push the heaviest of boxes
Heavy-duty body with powder coated finish
Robust machine design & long-working, trouble-free life.
Freely movable on caster wheels, wherever your packing work is done
Interchangeable top and bottom dispenser
Tape overlap length can be adjusted
Blade guards, safe to work
Precise operation
Technically advanced
Saves time
Lifts productivity
Seals cartons neatly & efficiently
Brochure:Pacmasta-PMCS-100-Carton-Sealing-Machine
| Code | Description | Unit |
| --- | --- | --- |
| PMCS-100 | PMCS 100 Carton Sealing Machine | Single |
| Code | Description | Unit |
| --- | --- | --- |
| T10-5-5-7 | T10 Soco Tape Machine C/w 3 Flap F & Lock Castors | Single |
Ask our team how we can help